Information on being a PL Verifier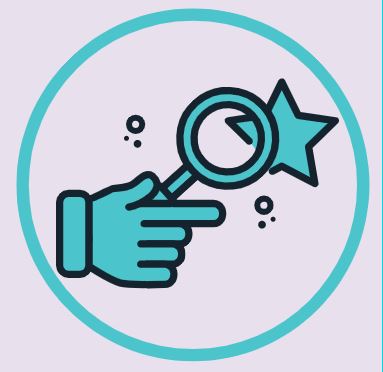 Over the last few years the need for PL Verifiers has been discussed by CLDSC Committees, particularly with the introduction of the re-registration process and the requirement for members to have their PL verified by their line manager or someone in a mentor type of role. CLDSC is aware that some members do not have access to an appropriate person to verify their PL within their place of work or the organisation where they volunteer.
Discussion around the creation of CLDSC Buddies, precipitated further exploration of whether a system of PL Verifiers should be established and what such a system would look like. This is still at the developmental stage but we would like to hear from you if you are an experienced CLDSC member interested in providing this kind of support.
The role of a CLDSC PL Verifier
A PL Verifier is someone who helps a CLDSC member to:
assess their PL needs and interests
set PL goals and to draw up a plan for meeting them
explore what PL opportunities are available
reflect on and record the PL they have undertaken
A PL Verifier is someone who will:
Give advice and guidance to support career development
Ask questions that can raise awareness of practice
Challenge appropriately when giving feedback
A PL Verifier will verify a member's PL record for registration and re-registration purposes.
A PL Verifier will not:
At the moment if a member enters into a mentoring relationship with another, the CLDSC has no formal role, although it has provided some guidance and suggested the adoption of a written agreement outlining the parameters of their relationship,
In discussions to date, there has been consensus that if CLDSC is to introduce and endorse a specific approach, linked to their registration procedures, clear guidelines and parameters are required.
Procedures and documentation to underpin a pilot of the PL Verfier offer are in development.
The Competent Practitioner Framework describes a competent and critically reflective practitioner, the attributes, the values and principles of CLD, the 7 competences and the Code of Ethics under which CLDSC members operate. These bring both rights and responsibilities. In the context of a PL Verifier's relationship with the member they are supporting, these would include the right to a safe space to share practice and the responsibility to challenge practice.
CLDSC is also discussing the extent to which it should have a role in assessing the suitability of those who volunteer to be PL Verifiers in some way and the need for training and guidance is being considered.
The CLDSC PL Verifier offer will be launched as a pilot and carefully monitored and evaluated.
It would help us very much to know if there are members interested and willing to provide this kind of support and to get members' ideas on best to promote and develop it. Please get in touch with your thoughts and ideas by emailing: contact@cldscstandardscouncil.org.uk.
Last modified: Tuesday, 1 December 2020, 5:20 PM