Information on being a CLDSC Buddy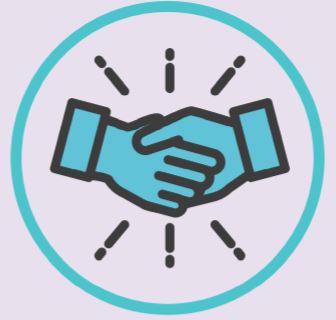 What is a CLDSC Buddy?

A CLDSC Buddy is someone a member can chat to about …
their CLD practice and help them think through things
where they are now in their career and where they would like to be
an area of CLD work or project which is new to them
daft questions they don't want to ask anyone else
A CLDSC Buddy is NOT someone
to offload their problems to
who will replace their line manager
who will give them direction and advice
The idea for CLD Buddies came from a group of members as part the 'fresher-legacy' discussions. This group has also led on the idea of informal 'meet-ups' and was behind the very successful virtual meet ups which have been occurring monthly since May 2020. The basic concept is to create an informal mechanism for experienced members to provide support to newer members particularly those working in contexts where this kind of assistance is not readily available.
It may be possible to meet in person in the future but for the moment these INFORMAL chats will be virtual – connecting by phone or social media – such as SLACK, TWITTER and i-develop
Although this is member-led and very informal, it is important to set some ground rules. The Competent Practitioner Framework describes a competent and critically reflective practitioner, the attributes, the values and principles of CLD, the 7 competences and the Code of Ethics under which CLDSC members operate. These bring both rights and responsibilities. In the context of a buddying relationship these would include the right to a safe space to share practice and the responsibility to challenge practice.
CLDSC has also agreed that this should be launched initially as a pilot with mechanisms for monitoring and evaluation in place.
Becoming a CLDSC Buddy
The matching process
Members looking for a CLD Buddy will be asked to complete and return a form providing a little bit of information about who they are and the areas/topics they want to chat about. When we receive their information, we will match them with one of our volunteer Buddies. If you are interesed in becoming a Buddy, you are asked to complete a similar form
Download: Volunteering to be a Buddy
The CLDSC Buddy process
As indicated above, we are trying to keep this process as informal as possible, but we do have to put certain safeguards in place and because it is a pilot we want to get some feedback about how the process is working. There are three aspects to this.
1 Buddy Agreement
At your first meeting with the CLDSC member, you will agree your preferred medium for communication, when and how frequently you will meet, the focus of your meetings etc. This will be added to the agreement pro forma
Download: Buddy Agreement
This agreement sets the parameters of the Buddy relationship from the outset and can be reviewed and amended as your partnership progresses.
2 Confidentiality
Once a member has been matched to a Buddy, CLDSC will keep a record of the number of members requesting a Buddy only. As a Buddy you will keep only anonymised records of your discussions with the member you are supporting, detailing the frequency and duration of contact as well as the topic(s) addressed.
3 Feedback and review
Depending on the duration of the Buddying relationship, either at the end or at some point agreed with the member you are supporting, you are asked to provide anonymised feedback to CLDSC drawing on these records to share your reflections on your experience as a CLDSC Buddy to inform the future development of this initiative.
The member being supported will also be asked to feedback on their experiences directly to CLDSC, returning an anonymised pro forma.
CLDSC would welcome any ideas about how to promote and develop this concept. Please get in touch through contact@cldstandardscouncil.org.uk
Last modified: Tuesday, 1 December 2020, 5:51 PM